This post is also available in: Slovenščina (Slovenian)

We are a small family company with BIG Goals!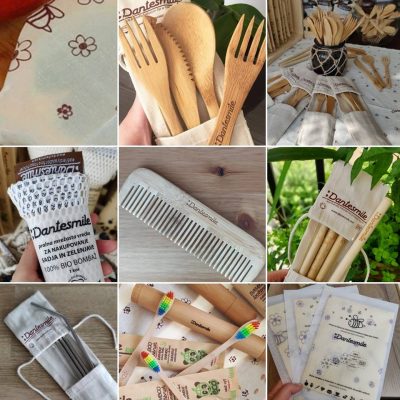 Dantesmile is a 1. ZEROWASTE and natural products line in Slovenia! It is dedicated to my son Dante and all of the sons and doughters of this PLANET!
We chose the name "Dantesmile" because all we want for our kids is for them to be SMILING! So my first priority is my son so I really WANT HIM TO BE SMILING also in his grownup years. Their future is in OUR hands. Lets us be responsible and openminded so the WORLD will be a safe place for our kids and all of the living beings.
How did / do we choose our products?
We searched for data what kind of plastic and single use (disposable) products the sea washes up on our coasts and what is floating in our Oceans. Of course we also took in consideration that the fish nets for example cannot be directly replaced or removed by our side. So in short – we chose products that we can really influence people and open their eyes that there are ALTERNATIVES to single use plastics!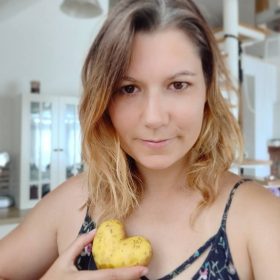 Jasmina Avbar
Owner and Creator
My name is Jasmina and I am a mother of one Kid and one Dog and one Cat. 😀 I started my organic path in the 2011. I built a company called Herbas Jasmina Avbar s.p.. We were one of the first companies in Slovenia to have a very high quality organic certified skin care affordable to everyone. With years going by, I had my child and I simply noticed this is not enough. I started thinking about all that single use products like disposable nappies, disposable sanitary pads and all of the single use products I used to also use. I had natural ones and biodegradable but still… I thought this is not enough so I started to brainstorm (mostly under my shower)! 😉 As the showers became very short because we need to conserve water, I had to built a line very quickly! And the ZEROWASTE line DANTESMILE was born. ?